After making us all swoon over the GR Yaris, Toyota finally revealed the 2023 Toyota GR Corolla. Toyota clarified that the GR Yaris would not see American daylight, but the automaker stated that the GR Corolla is more appealing to die-hard fans.
What's new for the 2023 Toyota GR Corolla?
Refreshed front and back styling

For the first time, all-wheel drive is available

Sporty new GR Corolla variant

Toyota Safety Sense 3.0 Standard
The 2023 Toyota GR Corolla- Taking the Corolla to The Next Level
The Toyota Corolla is a solid choice for anyone looking for a small car. This car has been considered a less capable version of the Camry.
2023 Toyota GR Corolla: Performance
Usually, a Corolla review discusses the value, the large backseat, and the sizable cargo area. Instead, this review starts with 2023 Toyota GR Corolla power and performance. Motor Trend calls the car "feral," which means that in a good way. It notes that the Corolla has gone on a "performance-addled bender."
It is hard to believe that it has been so quick. It is a turbocharged, three-cylinder engine. The engine has been turbocharged to produce 300 horsepower and 273 lb-ft of torque.
This engine is a 3-cylinder and was designed for the 2023 GR Corolla. It is based on a similar engine that was used to race the smaller GR Yaris.
A year of membership to the National Auto Sport Association is included with your purchase of the GR Corolla. This includes a high-performance driving category. Toyotas come standard with two years of free maintenance.
2023 Toyota GR Corolla: Handling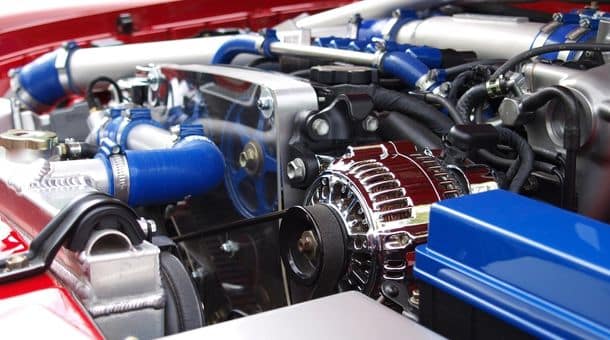 Also standard, a six-speed manual transmission adds to the feeling that this car is made for the driver. The Morizo Edition has shorter differential gears and other transmission tweaks to help it attack the track.
To help people shift correctly, dash indicators will change from white to orange and red. Track mode adjusts the engine, transmission, and drivetrain to aid drivers in conquering the oval.
Anti-roll bars, racing springs, and KYB shocks are available for cornering action. The McPherson struts on the front are McPherson struts. However, the control arms in the back allow for greater flexibility. The roll center is closer to the center of gravity than in normal cars.
The ratio of overall weight to horsepower is approximately 10.8 to 1. This ratio is higher than the GR Yaris' 11-to-1 ratio or the Subaru WTX STI's 11.3 to-1 ratios.
2023 Toyota GR Corolla: Sports Car Handling
With its performance engine, high-performance features, and performance brakes, this car was built to handle much more than the regular straight-line speed required of a sports car.
Standard equipment includes a four-wheel-drive system. This allows the driver to have rear-wheel drive and all-wheel-drive intelligence. Although this car can theoretically be driven off-road, engineers say it is not recommended. Its very low ground clearance and lightweight underbody panels are the reasons for this.
It has four-wheel drive capability. This system transforms the Corolla hatchback from a car for rallying, capable of handling dirt tracks, asphalt, and concrete surfaces. Edmunds says the Toyota GR Corolla 2023 is ideal for sliding around a dirt track.
The GR-Four AWD system can be adjusted to split torque. You can set it at 60/40 or increase it to 50/50 or even 30/70. This flexibility is possible thanks to the center coupling. This system allows the Hot Hatch to grip snowy and wet surfaces.
2023 Toyota GR Corolla: Trim Levels and Packages
There are two main trims and one special edition. Extremely affordable and well-equipped, the GR Corolla Core packs numerous favorites like aluminum pedals, sports seats, a power driver's chair, and aluminum pedals. There is no shortage of top tech toys such as a large touchscreen, Apple CarPlay, Android Auto, and additional connectivity.
The Circuit Edition upgrade from cloth to synthetic leather upholstery, upgraded Ultrasuede, and red accents. With a carbon fiber hood and roof, the exterior is lighter. These cars are even more agile thanks to their Torsen limited slip differentials front and rear. These LSDs can be added to the Core trim level.
The GR Corolla Circuit has a JBL 8-speaker system and touch screen navigation. The wireless charging pad is also included. These items can be added to the Core Technology package by shoppers who don't wish to upgrade to the Circuit.
The Morizo Edition, which is limited to 200 cars, is a two-seater with red and blue seats in soft Ultrasuede. A bulging hood and vents can be seen at the curb. You'll also notice a larger rear spoiler. Michelin Pilot Sport Cup2Rubber is a lighter-forged wheel that fronts extra sticky Michelin Pilot Sport Cup2Rubber tires.
MotorTrend reported that the special edition issue emits a wonderful guttural sound. The car lost 100 pounds and gained 295 pound-feet of torque. The holes are sized to accommodate a racing harness, indicating the track's high-speed action.
Regular Corolla vs. GR Corolla
Shoppers will want to know how these two are different. For starters, the sports car is slightly bigger than its sibling. The GR picks up about 1.5 inches in length, 0.1 inches in height, and a hefty 2.4 inches for a wider stance. The GR wears exclusive Michelin Pilot Sport 4 Tires.
The GR Corolla also features a sport-seat upgrade and a racier trim. The ambient interior lighting and the steering wheel are covered in leather. Morizo Editions feature a soft faux suede on the steering wheel rim, shifter, and parking brake.
The GR Corolla colors are available in red, white, and black. The Morizo Edition is limited to heavy metal gray. There are a few other color options for regular Corollas, such as Blueprint, Celestite, and Blue Crush Metallic.
The GR Corolla is created by using the regular Corolla's TNGA–C platform. Next, plant workers will assemble it manually. They can then add nearly 9 feet of structural adhesive and additional floor bracing to the structure with about 350 more welds. More bracing can be added to the Morizo Edition.
This Toyota has benefited from its close association with Gazoo racing. The 2023 GR Corolla will be compared to the Honda Civic Type R or the Volkswagen Golf R by many driving enthusiasts.
The new Toyota Hot Hatch will be a tough competitor. You can check it out and book a test drive as soon as possible.
What's the Design of 2023 Toyota GR Corolla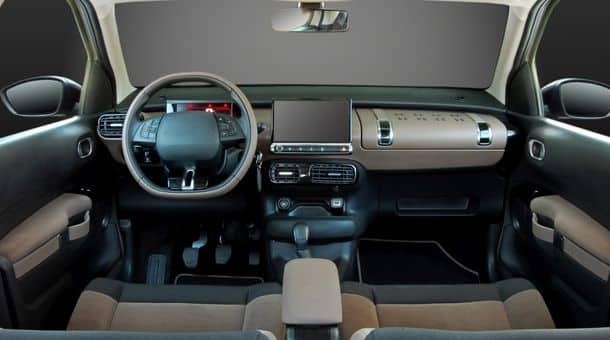 The GR Corolla has a bold front grille, flared fenders for a wider track, a rear diffuser, and functional vents to enhance aerodynamics. The interior features a GR leather-trimmed steering column and a unique gauge cluster that will enhance your thrill on any track.
The GR Corolla circuit Edition adds more details with a forged carbon fiber roof, vented hood and gloss-black 18 in. wheels, upgraded Ultrasuede(r), and synthetic leather-trimmed seat.
Exterior of 2023 Toyota GR Corolla
The Toyota GR Corolla 2023 shows the model running and cornering in the rain. This is a fantastic look for the gray-ish model pictured in the first photos.
The large, grilled bumper area is lit by the LED-lit thin headlamps that are angled above. The front is lit by LED fog lamps and black hood inserts.
This Corolla has a beautiful exterior. Pueblo Toyota will keep everyone informed about any updates regarding the exterior of the model. We're just seeing the striking photos.
Interior of 2023 Toyota GR Corolla
You can start your 2023 Toyota GR Corolla review by looking at the interior. Here you will find your 6-speed manual transmission shifter and synthetic leather-trimmed seat.
You also have your push button start. We don't know much about the 2023 Toyota GR Corolla. It's a very special vehicle, and Toyota is taking the time to reveal it. This creates a lot of excitement, but we can still provide updates if you want to learn more about the interior.
Toyota GR Corolla Mechanical specs
Toyota is more vocal when it comes to the performance of the GR Corolla. This is where they put their passion and energy. A circuit-tuned suspension and Michelin Pilot Sport 4 tires will improve the handling of this model.
You can probably take the car to the track without worrying. It serves Pueblo Colorado Springs Denver and has a superior handling performance, making it easy to increase your driving performance without fear.
2023 Toyota GR Corolla Key Specs
| | |
| --- | --- |
| Engine | G16E-GTS 1.6L, 3-cylinder direct-injected turbo, 12-VALVE DOHC |
| Transmission | 6-speed Manual |
| Drivetrain | All-wheel drive |
| Power | 300 HP @ 6500 RPM |
| Torque | 295 lb.-ft. @3250-4600 RPM |
| Wheels | 18-in. Matte-black 10-spoke forged aluminum with TOYOTA GAZOO Racing logo. |
| Tires | 245/40R18 Michelin Pilot Sport Cup 2 |
| Front Suspension | MacPherson-type Strut (with inverted monotube shock absorbers) |
| Rear Suspension | Double wishbone multilink (with monotube shock absorbers). |
| Front Brakes | 358 x 28mm Ventilated disc 4 piston caliper |
2023 Toyota Corolla: Safety
Toyota's Safety Sense 3.0 suite of advanced driver assistance systems will be available to Corolla in 2023. Toyota offers rear and front parking assistance with automatic brakes. The adaptive front lighting system provides greater coverage and responds to the driver's inputs.
2023 Toyota Corolla: Technology
Toyota's Corolla infotainment system is updated for 2023. It features a standard 8-inch touchscreen, which offers the-the-air updates, connected apps, and a cloud-based navigator system.
The new interface includes wireless Apple CarPlay and Android Auto. It also features a hotspot and Apple Music and Amazon Music apps. There are also USB inputs and SiriusXM satellite radio.
Corolla SE, XSE, and XLE have an 800-watt JBL sound system. Every 2023 Corolla is equipped with connected apps, including a safety connect function, as well as automatic collision notifications.
FAQ About 2023 Toyota GR Corolla
What's the GR Corolla?
Is it right to celebrate a car? Rally enthusiasts will point out the Toyota GR Corolla 2023 and shout "Hallelujah!" The GR Corolla, a sporty and more powerful version of the Corolla hatchback, is available.
It features a six-speed manual transmission and aggressive styling, which tie into Toyota's Gazoo Racing motorsport brand. The GR Corolla will be available later in 2022. It will come with performance driving instruction and a 1-year membership to National Auto Sport Association. The GR Corolla is real.
What's underneath the GR Corolla?
The GR Corolla's turbocharged 1.6-liter three-cylinder engine produces 300 horsepower and 273 lb. ft of torque. The motor is borrowed from the GR Yaris but has been upgraded to make more power. It features a three-piece muffler with stainless steel exhaust tips.
How Much Is A Toyota Corolla GR Sport?
Toyota Corolla GR Sport will start at $32,000 and go up to $45,000.
When will the Toyota Corolla GR be available?
Toyota will launch the entry-level "Core" model for the GR Corolla in fall 2022. The range-topping "Circuit Pack" is expected to be available by early 2023.
Is the Toyota Corolla GR AWD a Toyota Corolla GR?
The Toyota GR Corolla has an advanced GR AWD system, which can send up 70 percent of the engine's power back to the rear wheels. It also comes with electronic LSDs for optimal traction.
What will the price of the new Corolla GRO 2023 be?
The new Volkswagen Golf R and the upcoming Honda Civic Type R will compete. According to our best guess, it will be priced at $35,000 MSRP in the United States. The manual transmission Golf R is available at $43,645.
When can we expect the all-new 2023 Toyota Corolla GR to be on sale?    
The 2023 Toyota GR Corolla will be available for purchase in the autumn. The GR Corolla is available in two trim levels: the Core standard and the Circuit Edition limited edition. The Core trim will remain available now, while the Circuit Edition will be available in 2023.
Are there a set number of GR Corollas?
Toyota will offer limited-edition, unique versions of its GR Corolla to keep production numbers down. The Circuit Edition will only be available for the model year 2023.
Which engine will power the GR Corolla?
Toyota's remarkable 1.6-liter three-cylinder engine has been tuned to produce 257 to 300 horsepower. We now have a true work of automotive art. We've been pushing Toyota PR to get more information since the GR Corolla was displayed last week.
Which Toyota Corolla is the most powerful?
Corolla GR, an updated version of Toyota's most popular vehicle, the Toyota Corolla is inspired by racing cars. The vehicle is available in two versions: Core Edition and Circuit Edition. These options will also be available on foreign markets later this year.
Toyota GR Corolla may have four doors or none.
We expect a performance version of the Toyota GR Corolla Hatchback, a four-door Toyota Corolla Hatchback 2022. This is something we haven't seen yet.
According to multiple claims, the 300-hp 1.6-liter turbocharged engine that powers Toyota GR Yaris in Europe or Asia is responsible for both its power and fuel economy.
What does GR mean in Toyota?
GR stands to represent "Gazoo Racing," Toyota's motorsport division. GR was established in 2009 and has been responsible for many of the most recognizable and exciting modern Toyotas, which draw inspiration from motorsports.
Will the Corolla
GR
availbe in the U.S?
Yes. The GR Corolla will go on sale in the U.S. by the end of 2022.
It's the result of a lot of hard work, and it's scary. Gazoo Racing is Toyota's performance-vehicle skunkworks. They have been granted free rein to give the Corolla hatchback a tune makeover.
The GR Corolla receives its turbocharged 1.6-liter three-cylinder engine from Toyota's GR tuned subcompact Yaris. This engine is already available worldwide. The small three-cylinder engine is available with a manual six-speed gearbox or all-wheel drive.
For years, Toyota has tried to update its stock with more modern and fashionable vehicles. The Supra sports car was recently reintroduced. This hot hatchback, inspired by rally racing, should help in this quest. We expect to see the GR Corolla in Toyota dealerships before 2022.