Dodge is launching an electronic muscle car under its new name eMuscle. Stellantis will provide up to 500 miles range for the new 2024 Dodge Electric Muscle. We will soon learn more about this new electric muscle car, but it is not clear if it is an electric version of the Challenger or the Charger.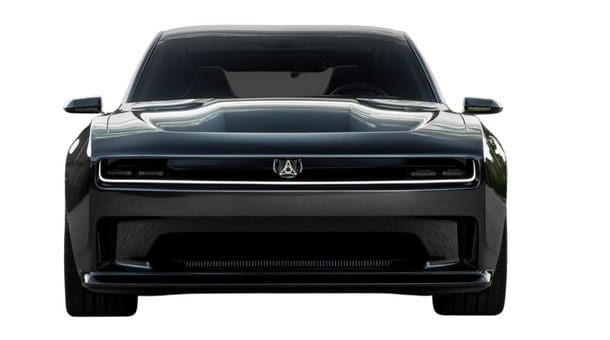 What's new for 2024 Dodge Electric Muscle
Dodge says it will not launch new gas-powered muscle car
The First Series-Production Dodge electric muscle car arrives in 2024
All-wheel drive is standard. Performance can be upgraded after purchasing
Prices to begin below USD 50,000
2024 Dodge Electric Muscle Estimated Pricing:
Dodge claims that the sweet spot for muscle cars ranges from $40,000 to $50,000. So, it is likely that the production EV muscle car will be in this zone, at least for the start. You'll pay more for performance than the Hellcat and Demon models, but Dodge will continue to offer its traditional power-per dollar value.
Dodge Electric Muscle 2024 
Design: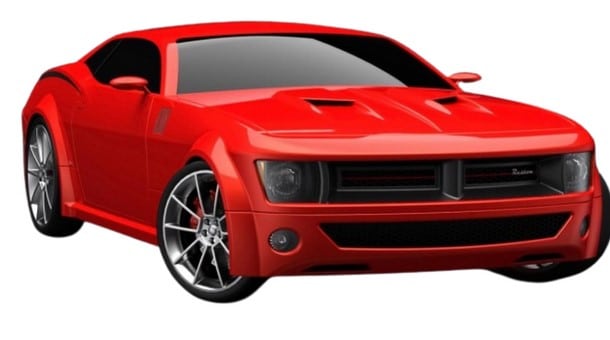 The Dodge 2024 electric muscle car might look like a Challenger, but it has modern design elements that are more futuristic. Its stealthy appearance would be enhanced by the new "Greys of Thunder" color.
Dodge calls the 'R-Wing' front wing on the Charger Daytona SRT Concept. It is a unique aerodynamic pass through between the headlights.
They almost disappear underneath, and remain hidden beneath. The R-Wing is a tribute to the original Charger Daytona design. It improves the car's downforce by allowing air to flow through the dual openings at the hood and further back.
Dodge E-Vehicle: Exterior and interior
From the outside, the Dodge EV looks like a muscle car. The EV's broad shoulders and upright posture give it the impression of being serious. Its aggressive paint job features a black-and-red color scheme that commands attention. Thanks to the projector headlights and LED daytime running lamps, the car's exterior looks very modern and trendy.
The vehicle also features 19-inch aluminum wheels. The windshield wipers and headlights as well as the mirror heaters will make long trips in adverse weather conditions easy. This vehicle has Wi-Fi built in, which allows wireless music streaming.
But what about the inside? Are the interiors as impressive as the first impression? Let's take a look. The Dodge EV's rugged exterior is matched by a robust cabin. The spacious seats make it easy to spread out.
It's easy to use and everything is organized neatly on the dashboard. The entertainment system is top-notch, with sharp images and intuitive buttons. You can store your weekly groceries in the trunk, or transport your belongings to it from one place to another.
2024 Dodge Electric Muscle Date of Release
In 2024, the first Dodge electric muscle car inspired from the Dodge Charger Daytona SRT Concept is set to be released in the U.S.
Dodge EV muscle car Specs
| | |
| --- | --- |
| Price | $33,495 |
| Release Date | 2024 |
| Battery | Around 60kWh |
| Range | 200-300 miles |
| Max Power | Around 600hp |
| 0-60mph speed time | 4 seconds |
| Top Speed | 120 mph |
| Charging Time | 7-8 hours |
| Seating Capacity | 4-5 |
The Dodge EV's potential power and performance
Although the details of the Dodge EV muscle car's horsepower are still unknown, we can expect it will be more than enough and possibly the fastest Dodge ever.
Numerous teasers have already confirmed that the Electric Muscle car will feature all-wheel drive and multiple electric motors. It could even produce over 900 horsepower depending on which propulsor it uses.
The car can go from 0-60 mph in a mere 2.0 seconds. Dodge claims that the car can make artificial sounds to simulate the power and boost in real time. This may seem a bit gimmicky, but it is gratifying for others.
Concept of an Electric Dodge Charger
Chrysler, which is the owner of Dodge, stated that the market is changing and moving towards electrification. The current Charger and Challenger generations are the last gasoline-powered models.
The upcoming generation will be powered by electricity and Dodge has revealed the Charger Daytona, their next-generation vehicle's functional production design. According to the company, even though it is an electric vehicle, it will still feel, look and drive like a Dodge.
Dodge E-V muscle Car FAQ
Dodge is making an electric muscle car.
Dodge is making an electric version of its muscle cars, Dodge Challenger, and Dodge Charger.
Dodge is Discontinuing the Charger and Challenger?
Some reports claim that Dodge will replace its charger and challenger with an electric charger by 2024.
Is the Dodge Charger a muscle car?
Yes, Dodge charger is a muscle car.
Dodge is getting rid of its charger?
Dodge will continue to make the charger available, but not the electric one.
The Dodge EV muscle car has many amazing features. The Dodge EV car price are very affordable. The Dodge EV is a stylish and powerful car that's affordable.