Despite having the same aggressive design and four-wheel drive system, 4x4s have better off-road performance than conventional SUVs. These versions can conquer the harshest terrain, including deep mud and rough rock.
However, the processing capacity of each 4×4 model is different. So, what is the best 4×4 for off-roading? I tested and found the top list in the article below for your reference. Now let's jump straight in!
What is a Good 4×4?
Before we get to the best 4x4s for off-road driving, let's look at some critical information affecting the vehicle's overall handling.
Performance
Performance is judged on multiple criteria, such as braking, horsepower, deceleration time, and traction.
Every driver has their performance requirements. Standards in these related attributes will vary depending on the driver's driving habits.
Fuel Economy
Fuel economy is a factor you should consider when choosing a 4×4 car. The best all-terrain vehicles will conquer rough terrain without adding to your fuel bill.
Safety
A reliable off-road vehicle needs safety features such as automatic emergency braking, blind spot monitoring, adaptive cruise control, and more.
A vehicle's safety score should be on crash test results from the National Highway Traffic Safety Administration. Your options are better off getting a safety rating from this agency.
What is the Best 4×4 for Off-Roading?
Cherokee XJ, Jeep Renegade, Toyota 4Runner, Lexus GX470, Suzuki Samurai, Land Rover Defender, Toyota Land Cruiser, Chevrolet Colorado, Toyota Tundra, Suzuki Jimny, and Mercedes-Benz G-Class are outstanding models. 
These models meet performance, fuel economy, and safety standards well. If you are looking for the best 4×4 models for off-roading, refer to the names below.
Cherokee XJ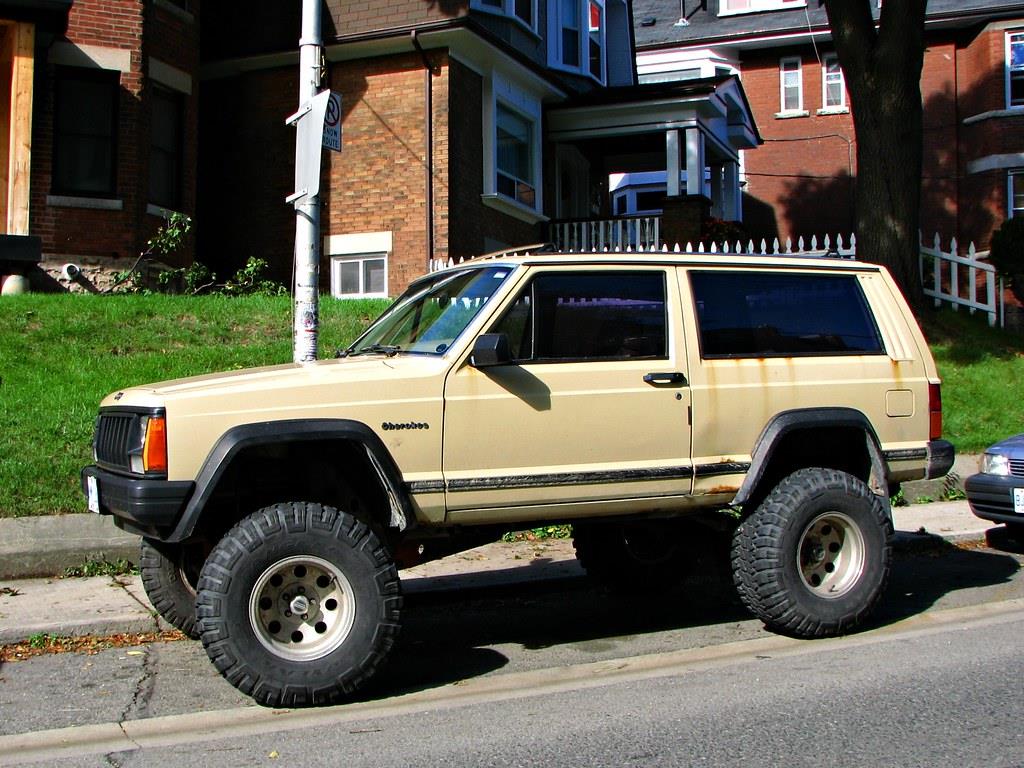 Image-Source: Cherokee XJ (link)
The Jeep Cherokee XJ is an off-road vehicle that appeared quite early. Although it has been discontinued, it is still sought after by off-road driving enthusiasts.
Its success comes from its reliability and certainty. It also offers two options, including two and four doors, to suit various audiences.
Since it is no longer in production, finding an affordable Cherokee XJ will be challenging for any buyer.
Jeep Renegade
The Jeep Renegade is a 4×4 that uses an off-road capable all-wheel-drive model. Unlike its tough-driving competition, the Jeep Renegade is more enjoyable.
This model also has a spacious design to help the driver feel comfortable. Yet, its interior is not as luxurious and comfortable as the driver expects.
Toyota 4Runner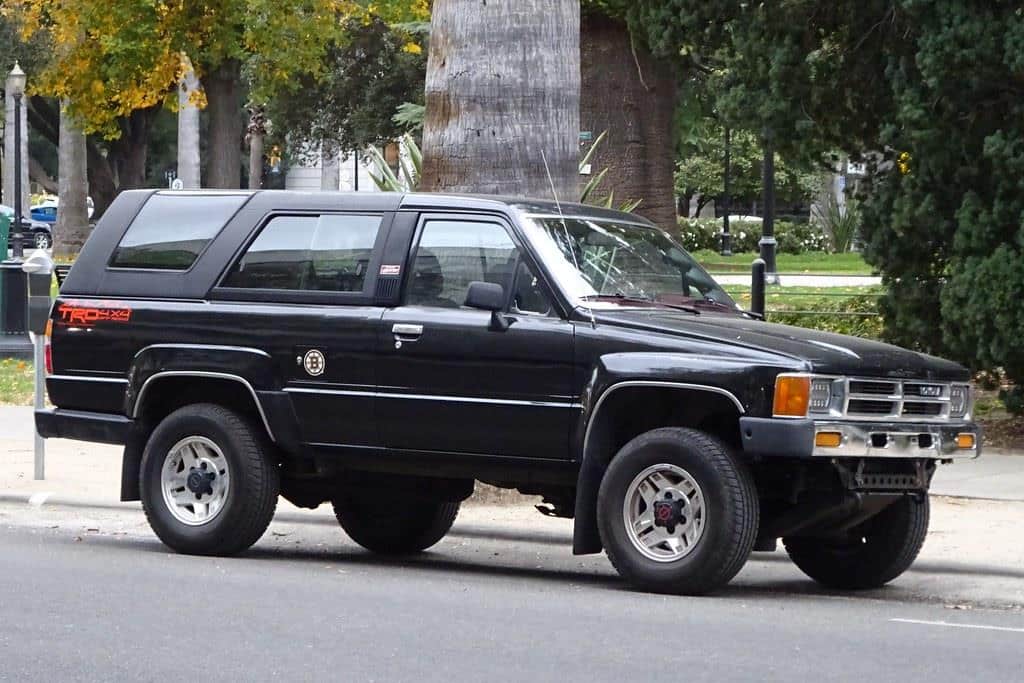 Image-Source: Toyota 4Runner (link)
Older versions of the Toyota 4Runner are great models for off-road driving. It is powerful with good handling to conquer different terrain conditions.
Newer versions of the Toyota 4Runner also have excellent performance. However, the V6 models will have quite a high price tag.
Lexus GX470
You can't doubt handling a Lexus GX470, which is reliable in conquering rough terrain. Even in some respects, the GX470's performance is as excellent as a Land Cruiser. In short, this model is ideal for the whole family's off-road trips.
Suzuki Samurai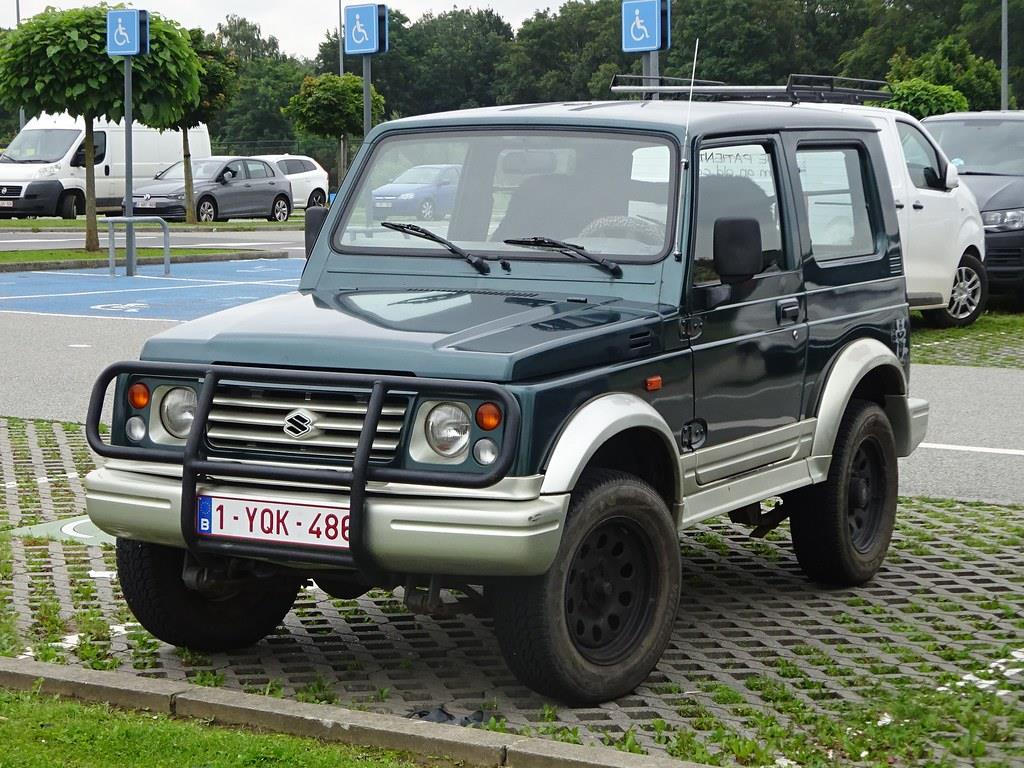 Image-Source: Suzuki Samurai (link)
Suzuki Samurai does not have a bulky design like many competitors. It's compact, lightweight, and doesn't support extensive tire upgrades well.
These disadvantages make Suzuki Samurai not the first choice of off-road driving lovers. However, the Suzuki Samurai is a reasonably reliable car to run off the road. It handles well and meets the needs of conquering the harshest terrain.
Land Rover Defender
The Land Rover Defender is one of those 4×4 models perfect for muddy terrain, rock crawling, ramp extensions, and more.
Its commendable handling power comes from its 40-degree approach, departure angles, and 291mm ground clearance. The above parameters have become standard for 4×4 off-road vehicles.
The latest versions use the D300 diesel engine with torque for fuel efficiency.
This model also offers a variety of models, such as three-door and five-door. So, it becomes the choice for conquering rough off-road tracks and street travel.
Toyota Land Cruiser
Toyota Land Cruiser is a model that can conquer the harshest environments in the world. Its ladder-shaped chassis is very supportive for on-road use, such as backpacking. It is reliable enough to use a 2.8-liter diesel engine.
It also excelled in many traction tests, wading ability, and harsh road handling.
This version also possesses several other unique advantages, such as a spacious and durable five-door model for long-term durability.
Chevrolet Colorado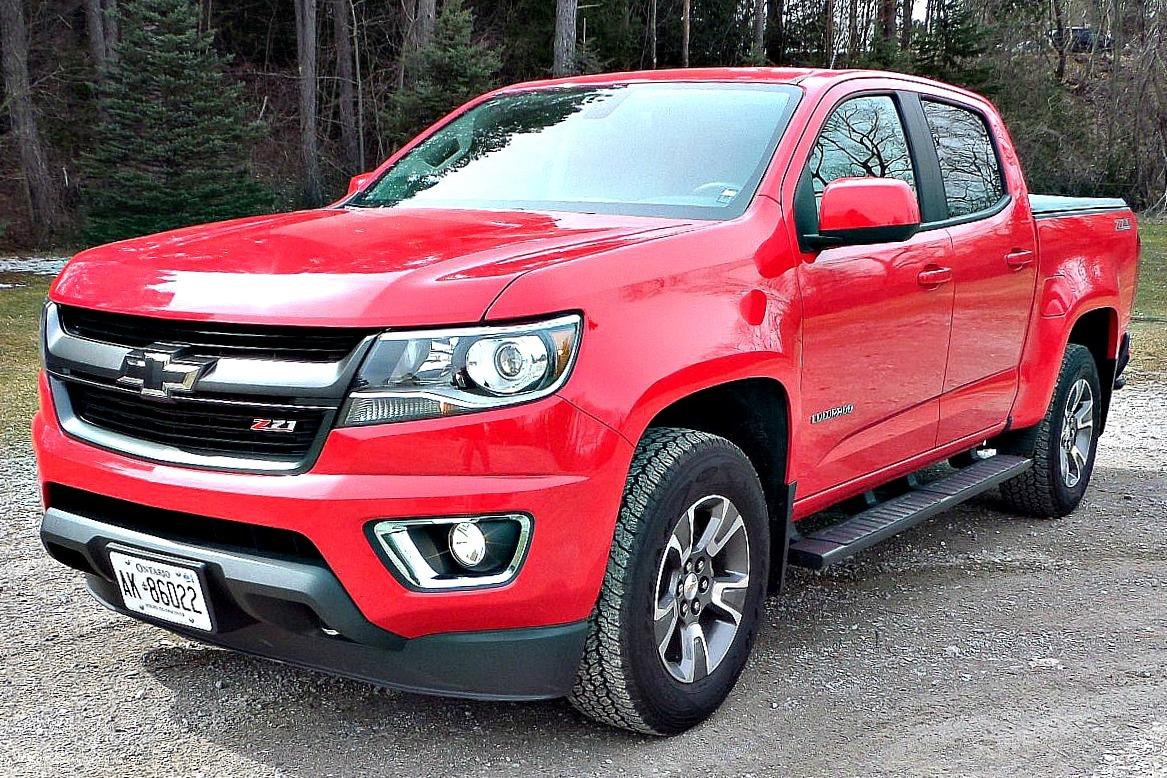 Image-Source: Chevrolet Colorado (link)
This 4×4 model will not be a truck that impresses the driver at first contact. It doesn't offer too many accessories and doesn't look as aggressive as many options currently on the market.
However, Colorado has a 6,000 pounds towing capacity. This truck model is also one of the most challenging options for you to conquer the most impressive terrain in the price range.
Toyota Tundra
Toyota Tundra is a good model for the budget. Unlike the cheap old models, the Toyota Tundra is powerful and has a hefty load capacity.
Its maximum towing capacity is 10,300 pounds, with a payload of 1,650. This ability helps it to conquer all harsh terrain with many obstacles.
Suzuki Jimny
This model is noisy on the road and does not have much space. Yet, Suzuki Jimny is still one of the 4×4 models worth considering because of its reliability and reasonable operating costs.
In particular, with a design with a tiny overhang, this model has a much better approach angle and breakthrough speed than some competitors. Its compact design also dramatically helps with handling muddy and gravel terrain.
With all the above advantages, it is not difficult to understand that even though the model has been on the market since 1998, the Suzuki Jimny is still a model that has received much attention.
In particular, its updated versions have conquered many drivers who love off-road driving worldwide.
The Mercedes G-Class is luxurious and stylish with the ability to conquer harsh roads. Despite being a model that operates on rough roads with rough handling, the Mercedes-Benz G-Class retains its luxurious design and beautiful decorative details. Not many 4x4s have top-notch build quality like the Mercedes.
Plus this model is also quite powerful. Its sophisticated engine and all-wheel drive system are enough to handle whatever terrain you take.
Conclusion 
Hopefully, this list above can help you answer the question: What is the best 4×4 for off-roading? You are almost not limited to finding suitable 4×4 templates because the above models can meet your needs and habits.