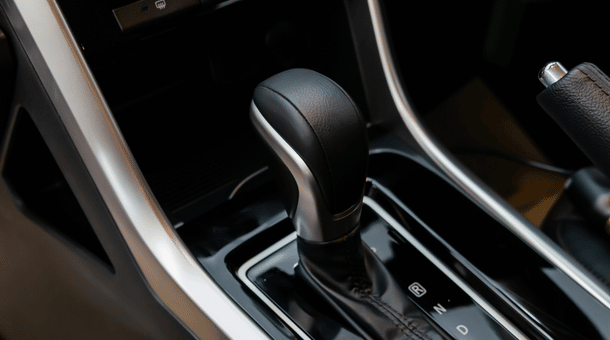 Automatic Cars are now the preferred choice of drivers around the world and Indians also have joined the party. Comfort, convenience, and a simple driving experience have led to more people opting for autos over manual vehicles.
Automatic gearboxes were initially an easy mechanism for changing gears that offered much less fuel efficiency than manuals of the past. The advancement in technology for automobiles and electronics has produced greater efficiency and accuracy in the automated gearboxes in modern vehicles.
Are you planning to purchase an auto with automatic transmission in India? Are you confused by the variety of automated gearboxes available on the market? Before you buy this gearbox, here are five kinds of auto gearboxes with automatic motors that you need to know about – AMT, CVT DCT, Torque Converter, and IMT.
Automated Manual Transmission (or AMT)
Also called semi-automatic gear transfer AMT cars are among the most popular automatic vehicles that are used on Indian roads. In addition to having affordable, AMT vehicles are a simple upgrade to manual gear cars, with a few tweaks to the design. The automatic vehicle is perfect for those who wish to achieve the highest efficiency of fuel with a low cost of maintenance.
The AMT gearbox is used in diesel, petrol CNG, as well as LPG vehicles. AMT is typically found in mid-level and entry-level cars such as those the Maruti Swift, Alto, Brezza, Renault Duster, and the Tata Nexon, just to mention some.
Continuous Variable Transmission (or CVT)
If you're looking for an automatic car that has more quiet transmission, CVT cars are the best option. CVT is also utilized in a variety of automatic scooters (Activa, Dio) in India. Technically speaking, CVT vehicles don't have clutches or gears and therefore, they are ideal for those who want an easier ride in their cars that are automatic.
Similar to like AMT CVT comes in many popular vehicles in India those as the Maruti Baleno, Honda Jazz, Honda City, and Nissan Micra.
Dual Clutch Transmission (DCT)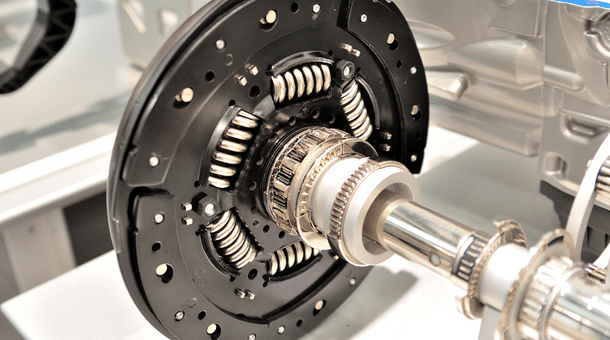 Also known as a direct-shift gearbox (or DSG), Dual-clutch transmission is one of the most sophisticated automobile technologies currently. It is primarily, DCT that uses a twin-clutch system to ensure smooth shifts of gears. Based on the torque of the engine Automatic cars employ dry clutches (for DCT)) and wet ones (for DSG).
In the most recent new generation of cars, DCT offers a faster and more precise shifting of gears and is extremely reliable and effective. Its biggest disadvantage is that DCT vehicles have lower efficiency of fuel as compared to manual.
Additionally, if you experience an absence of power driving up hills or during critical overtakes while driving on highways it is possible to downshift with a blink of your eye! Certain cars that have this type of gearbox are equipped fitted with paddle-shifters which makes driving more comfortable. It is found in numerous popular vehicles such as Hyundai Venue, Kia Seltos, Volkswagen Polo, and Ford Figo.
Torque Converters
The Torque Converter technology is the breakthrough technology that led to the introduction of autos which is why it's frequent to see such automated vehicles on Indian roads. The greatest benefit for torque converters is the near silence and "free from problems" gearbox. If you're in search of an auto vehicle that is designed for long-term use, and that has smooth gear shifting it is possible to choose DCT cars, however, you will have to endure the low efficiency of its fuel consumption.
Because of their early development torque converters are now available in various car models such as the Mahindra XUV, Tata Hexa, VW Polo, Skoda Rapid, and Hyundai Verna.
Intelligent Manual Transmission (or IMT)
IMT provides a completely manual transmission without a clutch and no clutch pedal and is among the latest advancements in automated automobiles. IMT makes use of sensors and actuators to detect the change in gear and automatically engage the clutch. IMT is the ideal choice for those seeking the full comfort of an auto.
In short, if dislike having to step on the clutch pedal repeatedly in the middle of traffic, or are accustomed to driving with your foot resting on the clutch pedal, but you still love driving with the H-pattern gearshift, the IMT is the best option to take!