The 2022 Tesla Model 3 is the smallest and most affordable offering from the California-based all-electric automaker. After some updates for 2021 that included an upgraded interior, increased range on a full charge, and additional standard features, we don't expect any significant changes for 2022. That's not a bad thing, as the Model 3 is one of Edmunds' favorite EVs thanks to its excellent range, strong Performance, and comfortable and spacious interior.
However, Tesla isn't the only automaker offering compelling electric cars these days. The Ford Mustang Mach-E stands out with its sporty Performance and useful cargo area, while the all-new BMW i4 is a proper luxury sport sedan that happens to be an EV.
That said, Tesla's early start has given the company a boost to the entire package. The Model 3 is still a hugely compelling sedan, and despite some of our frustrations with less-than-advertised range and cumbersome tech, it's well worth a look if you're in the market for an electric vehicle.
How much does the 2022 Tesla Model 3 cost?
The new base model increases the 2022 Tesla Model 3 starting price to $47,690 (including a $1,200 destination charge) without any incentives or rebates. Standard features include:
Heated front and rear seats.
A glass roof.
Wireless phone charging for two phones at once.
Four USB-C ports.
A heated steering wheels.
It is followed by the Long-Range model at $53,690 and the Performance at $60,190.
What's it like inside in 2022 Tesla Model 3?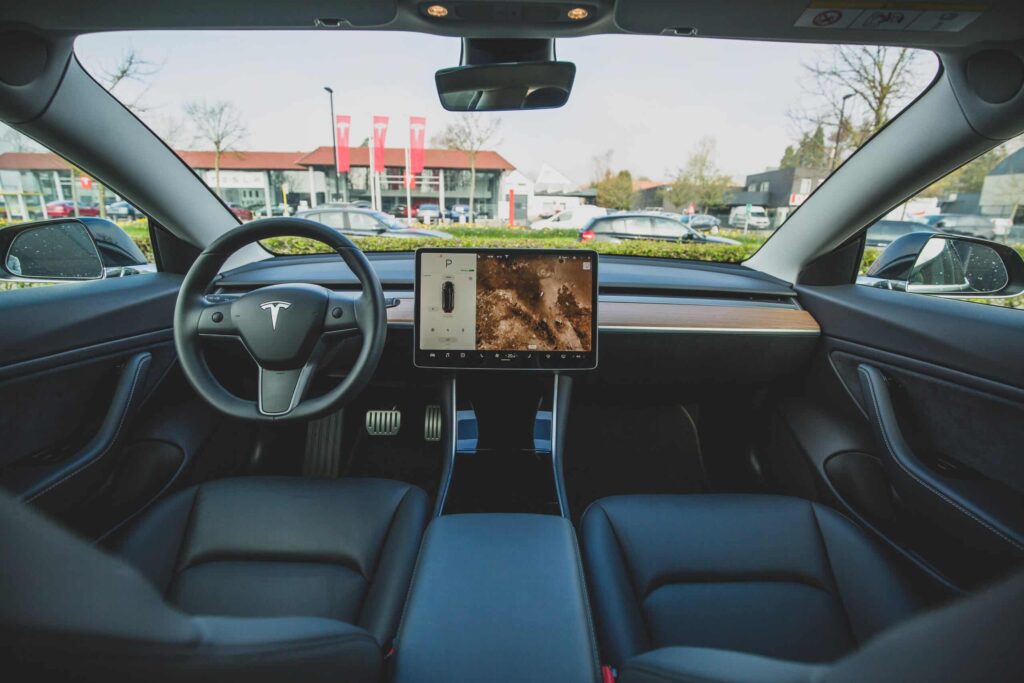 The interior is dominated by a landscape-format centrally-mounted 15-inch touchscreen, with no instrumentation in front of the driver. Just about everything is adjusted from the touchscreen or steering wheel controls – but as worrying as that sounds, thanks to Tesla's great operating system and large screen, it's all a cinch to use.
The driving position is excellent, too, with a large windscreen and low-mounted dashboard, giving the driver unrivaled forward visibility. The rear-seat accommodation isn't exactly generous, which is a disappointment, given the Model S's huge interior and shared benefits of that compact electric drivetrain.
Head- and legroom are acceptable, but the rear bench is too narrow for three adults. The good news is that the floor is flat, as there's no exhaust or prop shaft to accommodate under the car.
2022 Tesla Model 3 performance and range
Beyond the in-car gimmicks and pie-in-the-sky tech promises, 2022 Tesla Model 3 key strength has always been the power, pace, and range offered by its motor and battery setup, and the Model 3 is no exception.
Entry-level cars offer two-wheel-drive, 242bhp, and a range of 305 miles. Our Long Range test car bumped that up significantly to a four-wheel-drive setup with 346bhp, a 0-60mph time of 4.2 seconds, and an official range of 374 miles.
Design of 2022 Tesla Model 3
Design-wise, the 2022 Tesla Model 3 also has difficulties. A minimalist style approach means it looks sleek, slippery, and futuristic; from others, it looks like a squashed toad.
The interior carries on the design philosophy of less are more, with virtually no physical controls. The steering wheel, pedals, and indicator stalk remain, with everything else – from seat adjustment to windscreen wipers controlled via the central touchscreen.
On the upside, this means the cabin is a bright, uncluttered environment with a low-slung clear dashboard and a simple center console interrupted only by the wireless phone charging pocket.