No matter if you're driving in winter for the first time or an experienced driver needing an easy refresher, there are some great winter driving tips that apply to everyone. Since the conditions vary in every Canadian city, we've created an array of winter driving tips to keep you safe during the coldest period of the entire year.
The winter driving season in Canada is just beginning, and most areas of Canada's True North will see lots of ice and snow on the roads for the next six months.
Every region has their unique set of winter driving rules, including whether winter tires are necessary or not, and driving during the winter season is a different experience from driving during the spring, fall and summer.
If you're in the cold Maritimes provinces, the frigid Prairies or the temperate GTA or Vancouver regions, these guidelines will help you stay safe while you traverse the cold Canadian climate.
Top 9 Winter Safety and Driving Tips
Early Checks
You need to conduct a few simple inspections on your vehicle before driving off throughout the year.
1: Fluids Check: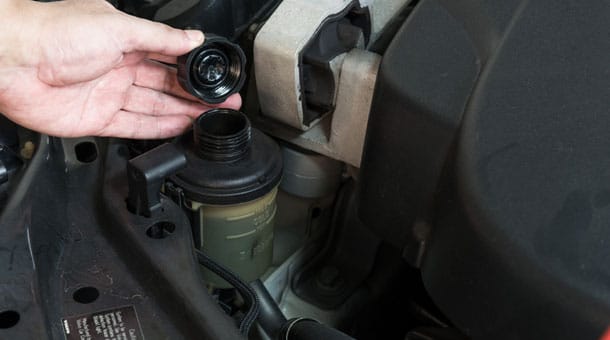 Check the oil in your engine. The oil should be in the top state and be in the correct amount (otherwise, fill it up with the help of your mechanic)
Check the coolant (Known as antifreeze). It protects against corrosion and assists the engine in maintaining the temperature in the summer. In winter, it lets the heater throw warm air and prevents freezing the water in the radiator.
Transmission fluid (usually Gear oil) should be examined regularly to keep your transmission in good condition.
Check that the battery in your vehicle is fully charged (also verify the battery's age and ensure cables aren't loose)
2: Visual Clearance:
 Make sure you check the side mirrors (they must not be in a damaged condition).
Install rear cameras (if possible) for rear (Reverse) clearance.
Use liquid soap to clean windows and windscreens.
Make sure to check the blades of your wipers. Replace the wiper blades if needed.
3: Tires:
Make sure that your tires are in good shape.
It is essential to regularly monitor the tire's pressure and condition, particularly in winter.
If the tread thickness of the tire is less than 2 millimeters, then it's time to replace the tires on time to prevent any driving accident.
4: Lights:
Check that your car's front, rear, and Indicators are operating correctly.
Driving with low beams is dangerous due to high beams cause high reflection.
Fog lights should only be used in foggy or rainy weather conditions.
Fog light provides the best view when on the road.
5: Clear your car of SNOW AND ICE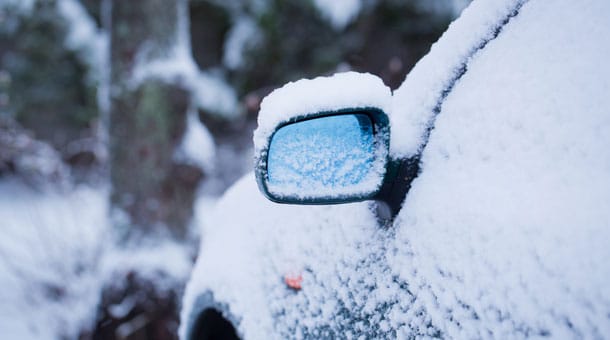 If you're taking an excursion when it's stormy, rainy or bitterly cold out, ensure that your car is clean to view the driver's windows. Make sure you clean all the windows on your vehicle's front side, and your headlights and your backlights.
Cleaning the car's top inadvertently could cause water or snow to spill over your windscreen as you descend. In some areas, it could result in a fine for the offence.
Ice formation is on the car's surface because of cold weather conditions. The deicing spray is a good solution if it's difficult to remove the ice from your windshields. Ensure your wipers are up before you leave the car to keep them from freezing on the windscreen.
6: MAINTAIN A SAFE DISTANCE
Others who are not experienced on roads with ice or do not have correct tires installed are a big risk when driving during winter. Reduce your speed as you drive.
If you are driving during winter, maintaining an appropriate distance between the vehicles is crucial because you require sufficient space to brake properly.
You could risk losing traction if you take a lot of force with your brakes. So, you must keep your speed low and let other vehicles overtake you if they choose to follow you or accelerate.
A VERY SIMPLE RULE OF THUMB is that, during normal driving conditions, keep a distance from the VEHICLE in front equal to the distance you'll cover in 3SEC at a given speed. If you are driving in fog or slick ROAD CONDITIONS, INCREASE THE DISTANCE to the equivalent of 6SEC.
7: Drive With Extreme Caution in the Freezing Rain
Driving in rainy and cold temperatures is a necessity in some cities. Temperature variations are typical across many areas, resulting in various road conditions. If there's a lot of freezing precipitation, you'll see many slippery and icy roads.
If driving during this kind of weather, motorists must be extra cautious as the risk of losing control of the vehicle is greater, and visibility can be reduced.
9: Make a winter driving safety Plan Ahead
Notice and Be Notified
Being visible to pedestrians and vehicles is among the best ways to prevent accidents. Make sure your headlights are on and free of frost, and ensure a safe distance between your vehicle and others according to the guidelines. Being able to see other vehicles that are in your blind spot could be difficult, especially in the winter months. Be cautious with your speed and keep alert for any movement on the road.
Beware of driving in very bad conditions.
If the forecast for the weather says it's going to be a miserable day, you should avoid getting in a vehicle. It's better to be patient until you're stable enough to drive and confident the road-maintenance vehicles will return.
WHEN IT'S SLICK, KEEP YOUR COMPOSURE AND CONTROL
If it's snowing or freezing, do not put too much pressure when you brake. The brakes are pumped to make you stop fast and not slip when you have to stop immediately.
If your vehicle is equipped with modern braking technology called Anti-Lock Braking System (ABS), that will aid you in stopping under difficult conditions by pressing the brakes.
If your vehicle is equipped with a standard transmission, accelerating by shifting the gears rather than brakes will reduce the speed.
This is particularly useful in the case of descending a slope. Be sure not to let the clutch flutter when you release it. Otherwise, you'll be able to start an unintentional skid.
In snowy winter conditions, do not slow or accelerate too quickly in curvy turns. If you begin sliding when stopping, remove your foot from the brakes and turn the steering wheel in the direction you wish to.
Safely driving in winter weather can be challenging, particularly in the northern regions prone to snow and ice. Driving in winter can be difficult even for the most experienced driver. However, not all drivers are the same.
If you're trapped and helpless If you are in a bind, follow these steps:
Be in the car until assistance arrives.
Don't drive away from your vehicle unless you are sure of the exact location of the vehicle.
To attract attention, wave a bright cloth, then turn off the parking lights.
If you think you can alter your situation, take your time, energy, and thoughts to eliminate that circumstance.